DIGITAL DENTISTRY IS HERE !
Our use of CAD/ CAM technology delivers top-quality, long-lasting restorations for your patients.
WE USE THE BEST ... WE DO IT RIGHT ... WE DO IT NOW !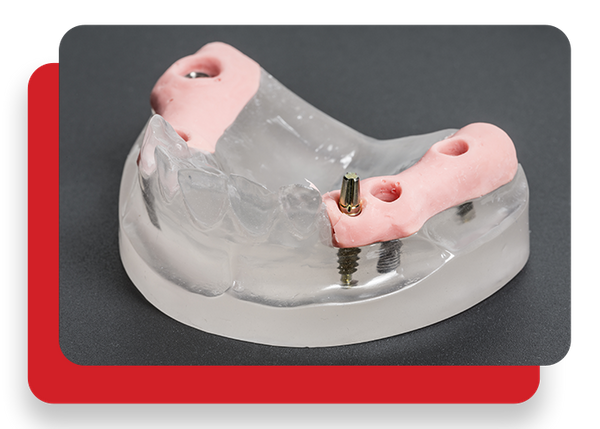 Dental Restoration Products Using CAD/CAM Technology
Art & Technology Dental Studio is housed in a state- of-the-art CAD/CAM facility . We've invested in the latest technology, and designed workflows that guarantee fast, high-quality products each and every time.
Whether your needs are crown & bridge, implant restorations, removables or cosmetic solutions, we have the advanced technology to serve you. Send us your impressions, digital scans, patient's images or models, and we take care of the rest. Our depth-of-knowledge in dental technology, cosmetics, occlusal function and marginal fit will impress you.
Look no further. We're confident that Art & Tech is the Dental Laboratory for you!
Call us today, meet your personal "Lab Partner" and see what a difference our personalized service will make for you and your staff.
Art & Technology Dental Studio stands ready to help today!