Art & Technology Dental Studio is knowledgeable in all implants brands and design platforms. We provide implant restorations over stock, ti-base or custom abutments, adhering to form, fit & function to best meet the long-term needs of your patients.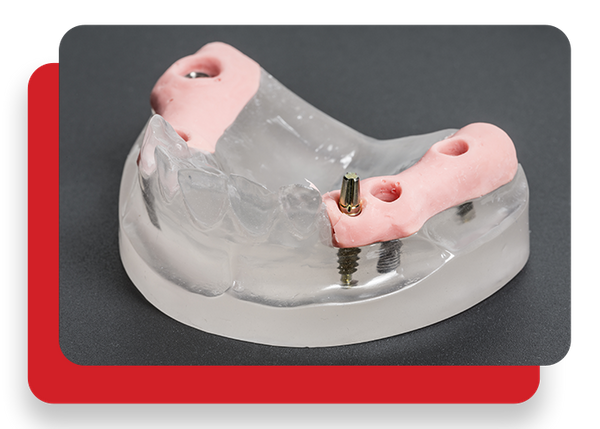 Implant solutions
Our technicians are formally trained, have advanced digital skill sets & use only the highest quality materials for predictable restorative outcomes. We're proud to offer implant solutions that are second to none, at competitive pricing.
We can provide design services, cosmetic and treatment planning consultations, creating a road map for successful case outcomes. From start to finish, we're here to help you & your staff on each and every case. It doesn't get much easier than that.
If you'd like to know more about the implant solutions and services we offer, or you'd like to discuss digital workflows, contact us today.