Art & Technology Dental Studio is full-service, to include partials, dentures and occlusal appliances. Milled, printed or traditionally fabricated, our products fit, function and look great!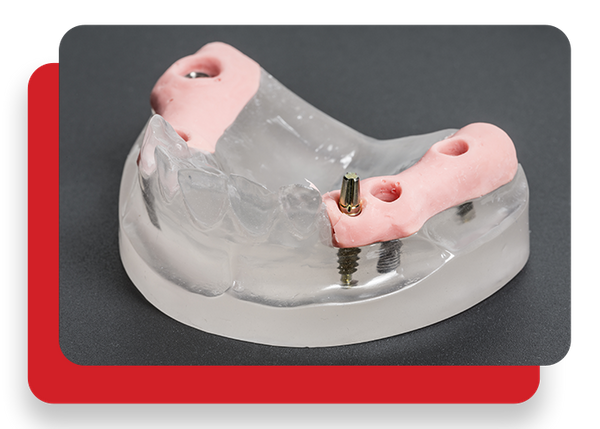 REMOVABLEs
As the older patient demographic continues to grow, removables are more and more in demand in dental practice. In addition, removables have become an integral part in the journey of implant supported full-mouth reconstruction. Whatever your needs, we are staffed and experienced in removables to fill your need.
Working off analog or scanned impressions, our removable department can process your case through jaw relation records, mounting, wax setups and final delivery. We offer a range of brands to fit your budget and are experienced a variety of occlusal schemes to meet the case type and cosmetic need.
We are also experienced in occlusal appliances. You'll find the fit accurate and chair-side delivery simple and predictable.
Our skilled technicians will work hard to deliver to your dental expectations and your patient's satisfaction.
For a trusted partner in removables, turn to Art & Technology Dental Studio. We take pride in our removable products and service and promise a positive experience for both you and your patients. Contact our team today to learn more about the removable products and services we offer.